2014 Saks & The City
Thank you to the support of our guests, sponsors, volunteers, auction donors, restaurants,
service providers and Saks Fifth Avenue for their support of Saks & The City VII!
UNDERWRITERS
Tracy Angel
Aaron Clark
Vanessa Decker
Danielle Drewisch
Brooke Ebner
Donna Barranco Fisher
Kensington Forster
Lindsey & Carlos Guerrero
Saher Hamdani
Sheela Hunt
Bryan Kerner
Mary Anne Knox
Kristi Marks
Montecito Bank & Trust
Lisa Nakashima
Ocean Oral Surgery, Dr. Robert Kiken & Dr. Jesse Lanzon
Leana Orsua
Setenay Ozdemir-Osman
Prospect Mortgage, Tim Taylor
Nicole & Mark Romasanta
SB Philanthropy, Tina Frontado
Rudi Schulte Family Foundation, Sylvia Schulte-Molony & Michael Molony
Fiona Stone
Shannyn Tupper
Linda & Robert Vannier
Nicole Wichowski
The 7th Annual Saks & The City VII, held on May 1, 2014 featured a James Bond theme and was yet again an extravaganza of glitz and glamour raising morethan $143,000 in support of TBCF's programs. The event offered up a special night to get dressed up and enjoy cocktails served by firefighters and delectable hors d'oeuvres from local restaurants. Tarot card readers, mini-makeovers, massages and casino tables were also available for further indulgence.
Actor Billy Baldwin served as master of ceremonies and facilitated an auction that featured a dress worn by Katy Perry during her 2014 Prismatic World Tour; a memorable surf experience with Shaun Tomson; a Hawaiian Luau package for 50 guests; a luxury vacation to Garza Blanca Preserve Resort & Spa near Puerto Vallarta, Mexico; a stunning 18K Yellow Gold ring from Daniel Gibbing Jewelry; art by James Paul Brown; and an exciting "Bond For A Day" experience which included luxury accommodations at Bacara Resort & Spa and secret missions that will take the winner to land by Aston Martin, sea by private yacht and air by a helicopter tour.
EVENT SPONSORS
Diamonds Are Forever
Anonymous
Bobby Ryan & Family
Goldfinger
Anonymous
Julia Delgado, MD
Dr. Robert Kammer & Family
Rudi Schulte Family Foundation
Suneva Medical
Casino Royale
ARDEN Estate & Lifestyle
Jim & Vanessa Bechtel
Formigli
IOA Insurance Services Inc., Jon Valois, CIC, CRIS
Mer James
Pacific Plastic Surgery
Eric & Nina Phillips
Project Dynamics
Technical Glass Products TGP, Patrick & Cynthia Murphy
Toyota of Santa Barbara
John C. Woodward, Attorney and Counselor at Law
PARTICIPATING RESTAURANTS
Butler Event Center / Marmalade
Chocolate du CaliBressan
Cida's Cuisine
Coveted Cakery
India Club
Miso Hungry
Olio e Limone, and Olio Pizzeria
Omni Fresco Catering
Paloma Restaurant & Tequila Bar
Sama Sama
The Shop Café
Tito's Handmade Vodka
Via Vai
Zinke Winery
COMMITTEE
Co-Chairs: Donna Barranco Fisher, Vanessa Decker, Sheela Hunt
Tracy Angel, Aaron Clark, Danielle Drewisch, Brooke Ebner,
Kensington Forster, Saher Hamdani, Kristi Marks, Leana Orsua,
Fiona Stone, Shannyn Tupper, Nicole Wichowski, Tara Zanecki
Event Coordinator: Mary Anne Knox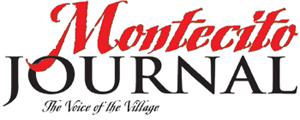 THANK YOU
A Tropical Affair
About Faces Salon & Spa
A-Frame Surf Shop
Aiga Polynesian Troupe
Suzanne Alexandra
Alex's Salon & Blow Dry Bar
Marcus Allen
Rudy & Alma Alvaro
Amelia Jane
Ancient Peaks Winery
Tracy Angel
Aquarium of the Pacific
Armada Wine & Beer Merchant
Ashleigh Taylor Photography
Bacara Resort & Spa
Dan & Carolyn Baham
Belmond El Encanto
Benefit Cosmetics
Best Western Plus Carpinteria Inn
Dan Bifano
Blue Agave
Blush Restaurant + Lounge
Bonita
Botanik
James Paul Brown
Ca'Dario
Cadiz
Café del Sol
Café Luna
California Wine Festival
Camerata Pacifica
Canary Hotel
Candia Flynn Photography & Design
Carlos Mascherin Fine Art
Cashmir Beauty Lounge
Cava Restaurant & Bar
Channel Island Outfitters
Chase Bar & Grill
Children's Museum of Santa Barbara
Aaron Clark
Nigel Clark
Cloud 10 Jump Club
Consilience & Tre Anelli
Corktree Cellars Wine Bar & Bistro
Crawford Family Wines
Crazy Good Bread Co., LLC
Crushcakes
D&D Limo Bus
Daniel Gibbings Jewelry
Vanessa Decker
David J. Diamant
Disney - ABC Television Group, Lisa Solana
Deanna & Gene Dongieux
Danielle Drewisch
Brad Dvorak
E!'s Fashion Police
Brooke Ebner
Eladio's Restaurant
Empty Bowl Gourmet Noodle Bar
Encanto
EOS Lounge
Episencial Skincare
Evolution Salon
Evolutions Medical & Day Spa
Falcon Vision
Fess Parker Wine Country Inn
Donna Barranco Fisher
Formigli Italian Road Bikes
Kensington Forster
Chris Fox
Tina & Greg Frontado
Glen Annie Golf Club
Go With the Glow Spray Tans
Nikki & Larame Greene
Halper Fine Art
Saher Hamdani
Harbor View Inn
Harmony Horse Training
Hearst Castle
Susan and J.C. Henry
Honeys
Hotel Indigo
Sheela Hunt
IM=X Pilates
Images by Valerie
Izzy Lira
Jane Restaurant
Jeff Harrison Personal Training
Stella & Wes Johnson
John Weninger Designs
Julienne
Kaena Wine
Dr. Gregory Keller, M.D., FACS
Kernohan's Toy Store
Melody Khadavi-Delshad
Knit Fit
Mary Anne Knox
La Playa Pilates
Le Petit Chef
Lola Boutique
Lucky's
Massage by Alex Diaz
Ellen McKenzie
Byrd Milic
Milk & Honey
Montecito Inn
Montessori Center School
Munchkin
Music Academy of the West
Nanco Helicopter
Nicole Williams Photography
Gary Novat, M.D.
Ocean Oral Surgery, Dr. Robert Kiken & Dr. Jesse Lanzon
Old Spanish Days
Olio e Limone Ristorante, Olio Pizzeria
Ono Catering
Opal Restaurant
Leana Orsua
Setenay Ozdemir-Osman
Pacific Plastic Surgery
Padaro Beach Grill
Pedego Electric Bikes
Pepe's Hideaway
Katy Perry
Tom Petty
Platinum Fitness Summerland
Plum Goods
Preferred Limousine Santa Barbara
Prestige Hand Car Wash
Susannah Rake
Rebecca Harrington Photography
Recipes Organic Bakery
Marc & Laurie Recordon
Richie's Barber Shop
Rock of Ages Las Vegas
RockStar Transportation
Rodney's Grill at Fess
Santa Barbara Botanic Garden
Santa Barbara Chocolate Fountains
Santa Barbara County Fire Department
Santa Barbara International Film Festival
Santa Barbara Match Making
Santa Barbara Museum of Natural History
Santa Barbara Polo and Racquet Club
Santa Barbara Winery
Santa Barbara Yoga Center
Santa Barbara Zoo
Mark Sherwood
Tadashi Shoji
Silverhorn Inc.
Sly's
SOhO Restaurant & Music Club
Lisa Solana
Sol Body & Skin
Ute Soltner
Spiffy Press
Sterling Vineyards
Fiona Stone
Summerland Winery
Surf Happens
Surf n' Suds Beer Festival presented by DEEP Surf Magazine
Surf 'n' Wear Beach House
Sweeney Canyon, Kristi Marks
SWELL Cathedral Oaks Athletic Club
SWELL Santa Barbara Athletic Club
TaylorMade Golf
The Ellen Degeneres Show
The Granada Theatre
The Huntington Library, Art Collections and Botanical Gardens
The Painted Cabernet
The Palace Grill
The Sacred Space
The Waldorf School of Santa Barbara
The Winehound
Shaun Tomson
Tre Lune Ristorante
Tres Belle Boudoir Photography
Shannyn Tupper
Turner Medical Arts
Union Ale
Valley Sweets
Wheel of Fortune
Wholesome Baked Goods
Wildcat Lounge
Wine Cask
Wink Eyelashes and Skincare
Tara Zanecki
Zaytoon
SPECIAL THANK YOU
Bella Vista Design
Billy Baldwin Master of Ceremonies & Auctioneer
Casino Knights
Rev. Judy Campbell-Clark
Alex Diaz
DJ Tru
Kerrilee Kaski, Choreographer
Kim Byrnes Photography
Amy Mah
Josie Miller
Ellen McKenzie
My Flash Booth
Lisa Mykon
Tracy Nelson
Joe Newberry Photography
Outrageous Photo Booth
Dani Piola
Salon U, Christina Katz
Santa Barbara County Firefighters Association
Ute Soltner